New Walk-in Shop Service
Visit Our New Retail Outlet
FOR YOUR FAVOURITE BRANDS
DG Foods now have a walk-in shop section in our warehouse at the Tycor Business Park. This allows people to buy their favourite brands at a discount. Having such a high volume of stock ensures we can keep prices reasonable and ensure top quality products. We accept card and cash payments in-store or on delivery or simply shop here on our online store.
Food Packaging
Rosie & Jim
Rangeland
Explore our Trade Service It's fast & reliable!
Food Service
Fresh & Frozen
Fast Food Supplies
We offer full food service providing service to retail, restaurants and fast-food eateries. Stocking some big-name brands as well as using local food factories. Providing fresh local produce and catering supplies. We deliver routinely to stores across the South East. Best known for our reliable and friendly customer experience.
Delivering Across The South East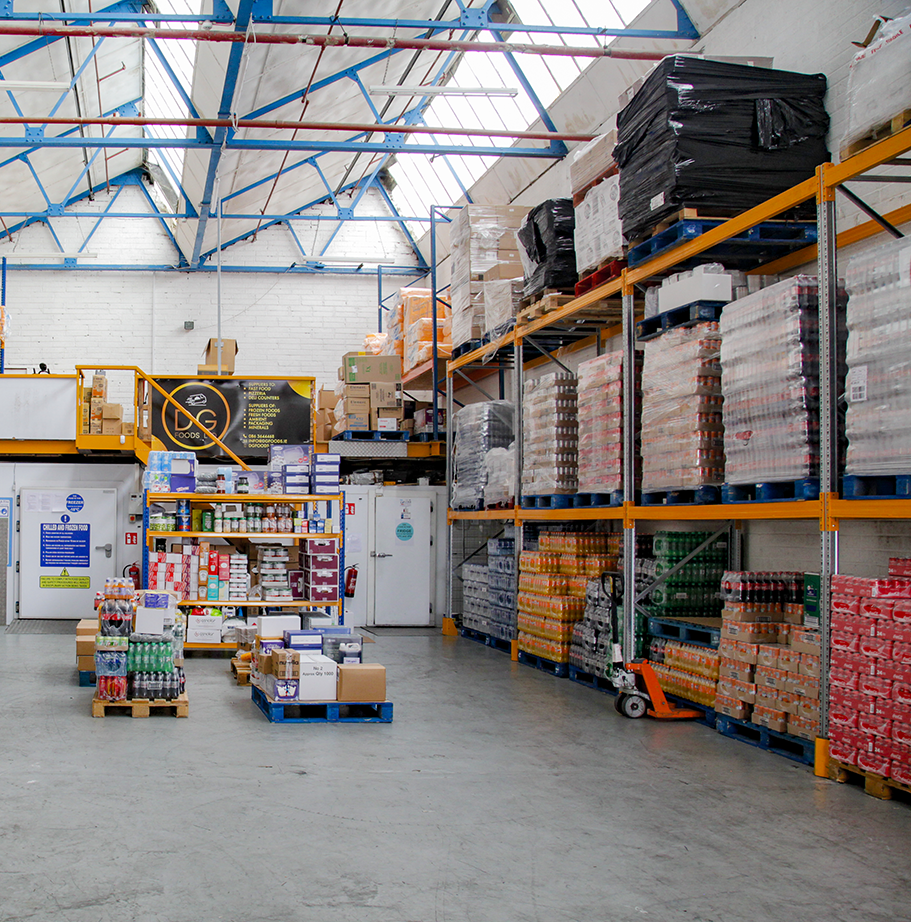 Food Packaging
Fast Food Boxes, Bags & Containers
We offer a wide range of food packaging for retail, restaurants and fast-food eateries. DG Foods Stock Pizza boxes, foil containers, burger boxes, chip bags, party supplies and a range of supplies to suit different industry types including drinks, sauces, oils and fats.
Deli Range
Cutlery
Sauces
About DG Foods LTD.
Quality Foods
Packaging & Drinks
We supply foods products & packaging goods to businesses across the South East. We have a long-standing relationship with all of our happy costumers. Offering a consistent, reliable and personal relationship. We stock a wide selection of quality frozen foods and packaging. Contact us now and we can answer any questions you might have, we'll help you. We deliver to people like you every day, so we're understanding, efficient and on time.
Reliable Service
Food Produce Packaging & Drinks
Our Delivery Services
We are a professional food supply company created to provide consistent reliable service and we'll do it with pleasure.
The people at the heart of DG Foods
Meet the team
We are able to provide food & packaging with a personal touch through our dedicated team, who live and act by our Core Values. By continually improving, DG Foods ensure that we are better tomorrow than we were yesterday. We listen and do what we say we'll do.
Our Clients
We maintain friendly relationships with all our clients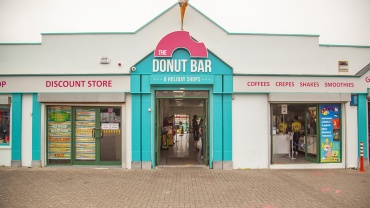 The Donut Bar and Holiday Shops Tramore is a family run business and have traded here since the mid 1970's. As we are also a family-owned business, we are delighted to personally care and use our years of experience to…